Press Kit
"

The stunning debut showcases his melodic and ethereal approach to progressive instrumental guitar." - Rob Laing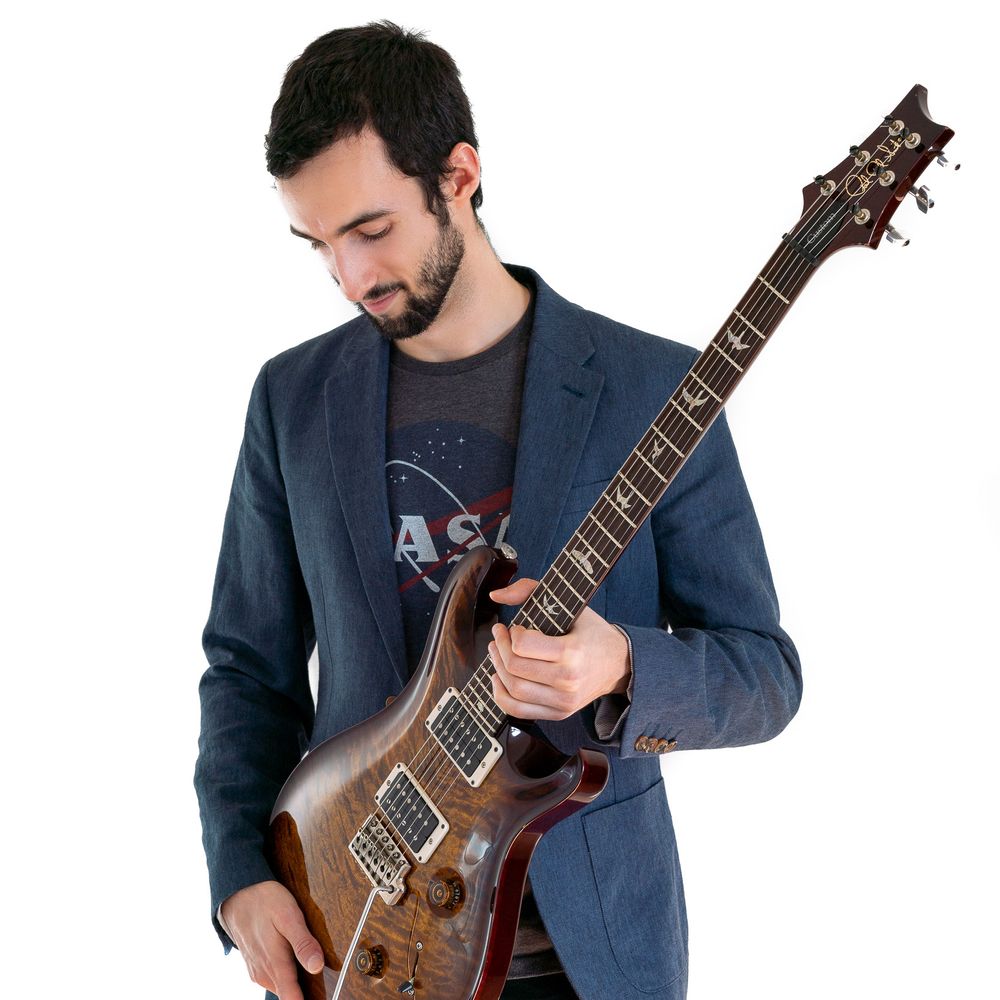 Short Bio
Winner of the 2018 guitar competition Guitarist of the Year, Gabriel is a versatile guitar player from Quebec, Canada. 
He just launched his first solo EP Spectrum Exploration I  which is an intrumental rock record with some fusion and progressive influences.
Since 2019 Gabriel is regurlarly producing content for his Youtube channel which has now more than 92 000 subscribers. His series Great Guitar Solos has cummulated more than 10 million views.
Playing in the Carl Mayotte Fusion Quintet and the progressive act Universe Effects, he is also working as a freelance musician, a studio guitarist and a guitar teacher. 
Spectrum Exploration I Previews
"From the Guitarist of the Year 2018 winner Gabriel Cyr comes a new EP, Spectrum Exploration I. If you're wondering what led Cyr to be endowed with such a prestigious title, the record's first track - the aptly titled Dark Times - will answer any such questions. The instrumental track sees the guitarist effortlessly traverse the fretboard, showcasing his fluency of theory as he confidently plays around with different scales and phrasing techniques." - Sam Roche
Press Photos