Bio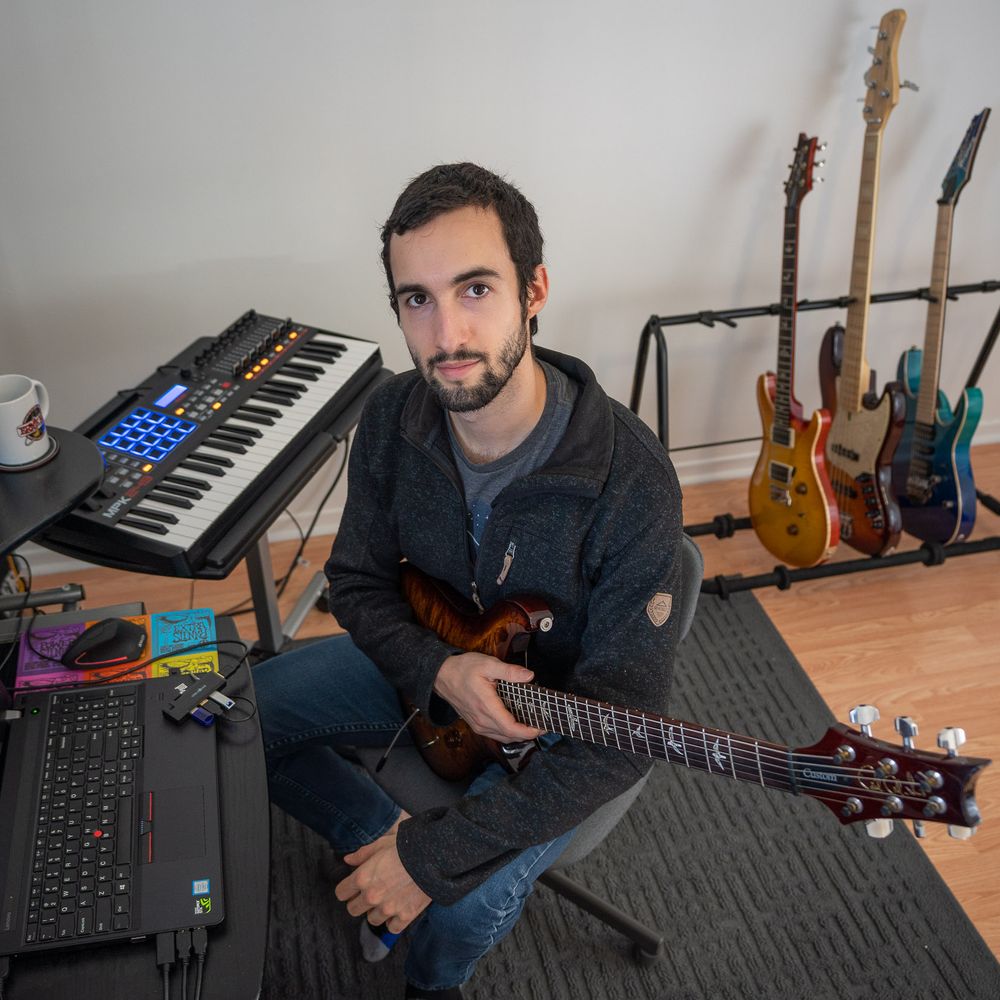 Gabriel Cyr
Guitarist/composer/producer
Born and raised in Quebec, Canada, Gabriel is versatile guitar player who enjoys playing jazz, metal and everything in between. Currently working on his solo project and his growing Youtube channel, he is also playing with the Carl Mayotte Fusion Quintet and progressive metal band Universe Effects.
Beginning at the age of 11 with the bass guitar, he picked up his first electric guitar a year later and became very passionate about it when he discovered John Petrucci and Paul Gilbert. As a teenager, he explored a few different instruments like the drums, flute and some basic piano, but the guitar always was his favorite. Graduated in 2017 from Laval University, Gabriel got a bachelor's degree in jazz guitar. In 2018, Gabriel won the guitar contest Guitarist of the Year organized by Music Radar, Guitarist Magazine and Total Guitar Magazine. In 2020, he released his first EP Spectrum Exploration I which is an instrumental rock record with jazz fusion and prog influences. Later that year, he released his second EP Spectrum Exploration II which incorporate metal influences.
Working as a professional guitar player, Gabriel is playing live shows with a few different bands and as a freelancer in Quebec. He's also a session guitarist, recording for various contexts and multiple different music styles.
Influences
Rock/metal:  Steve Vai, John Petrucci, Joe Satriani, Paul Gilbert, Kiko Loureiro, Vinnie Moore, Plini, Nick Johnston, Marco Sfogli, Intervals                    
Jazz/Fusion/funk: Guthrie Govan, Pat Metheny, Sylvain Luc, Tom Quayle, Andre Nieri, Gilad Heklselman, Jonathan Kreisberg, Cory Wong, Julian Lage, Wes Montgomery